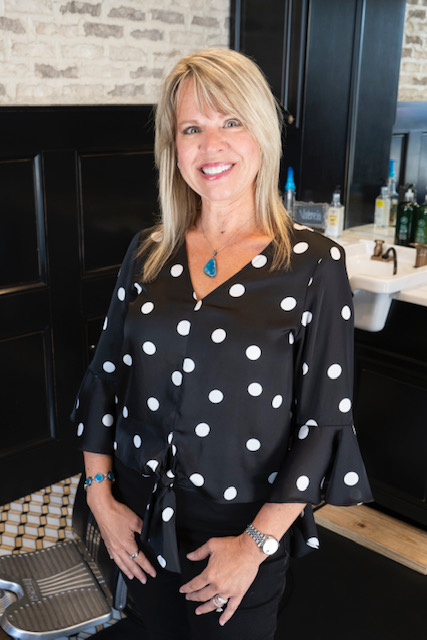 Brenda
Shop Manager – Olentangy and Bridge Park
Brenda brings over 15 years of industry experience. As a District leader, she has received multiple awards for outstanding customer service and continued development of her team.  Brenda has a fun personality and loves to motivate.  In her free time she enjoys being active with her family.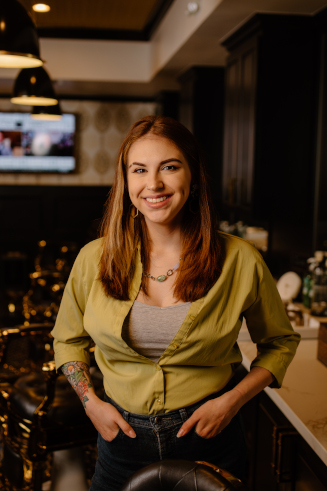 Marisa
Men's Grooming Specialist – Olentangy
Second generation cosmetologist, Marisa watched her mother's hard at work in the salon from a young age and was inspired to follow in her footsteps. Bringing two years of experience of specialization in men's cuts, Marisa is your go to girl for a personalized cut and style every time! During her time as a licensed cosmetologist, she has developed the patience and caring hand required to help our most special customers, those with autism and sensory sensitivities. Aside from being behind the chair and helping men feel more confident in their look Marisa likes to spend time with her daughter, family and friends.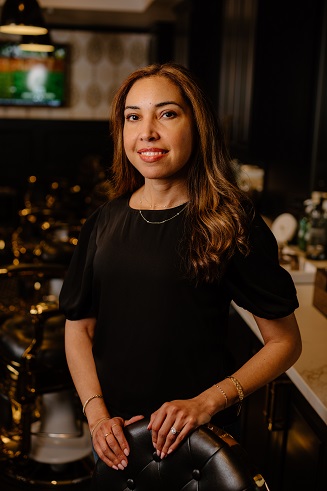 Valencia
Men's Grooming Specialist – Olentangy and Bridge Park
Valencia hails from the Midwest, and has spent the last decade as a national educator and platform artist for John Paul Mitchell Systems. She became a cosmetologist early in her career, but found her true calling when she discovered the art of barbering.
Offering every aspect of men's grooming, Valencia is excited to share her craft with the Bates & Brown clientele.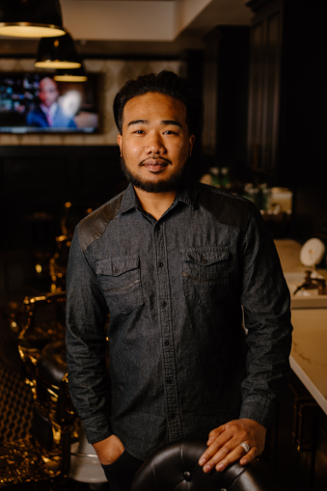 Chindar
Barber – Olentangy Location
"Mastery at work!" is the best was to describe Chindar's barber skills. As a graduate of the Ohio State Barber College and ten years of experience cutting hair it is easy to see why Chin's clients love him. Chin takes the time to evaluate each and every client's hair type and prides himself on his diverse knowledge of all hair textures. Having been a travelling barber all over the world, it is easy to see how Chin was able to accomplish this. He is passionate about hair and about making sure his clients leave him an outstanding review! When Chin is not in the Barber shop he is spending time watching the latest basketball game or, as you might have guessed, travelling!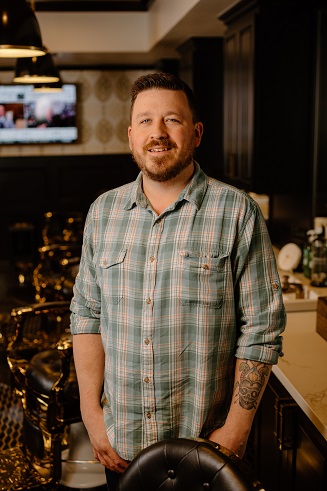 Josh
Barber – Bridge Park Location
Looking for an artist that happens to be an extremely skilled Barber? Meet Josh. With nine years of fades, shaves, and all other things barber Josh will find the hairstyle that best suits your needs. Ever the student, after graduating the Hair Experts Barber School in 2012 he has continued to master his craft with continuing education classes with barbers that double his experience level. Josh enjoys delving into new interests also, mainly that of cars. Most importantly, Josh loves spending time with his family especially with his wife and two boys hiking in local parks and building forts in the backyard.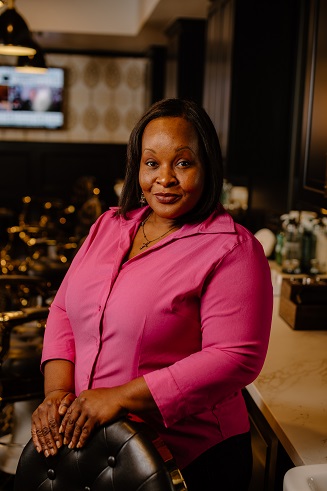 Stacie
Men's Grooming Specialist – Bridge Park Location
Graduating from Nationwide Beauty Academy in 1999, Stacie has lots of experience , twenty years to be exact, but loves to keep the looks of her clients updated and fresh. She cheerfully stated that her goal is to, "make you look and feel great! It isn't just the way the cut looks but how the cut and style makes the client feel." Stacie is a people person so when she is not perfecting her craft at work she is visiting with her friends or family. She also thoroughly enjoys watching her son tap into his competitive side while playing sports.
Stacie knows a good look when she sees it, which is probably why she has taken up photography as a hobby. Come on in and let Stacie see you through her lens of experience to give you the cut of your dreams!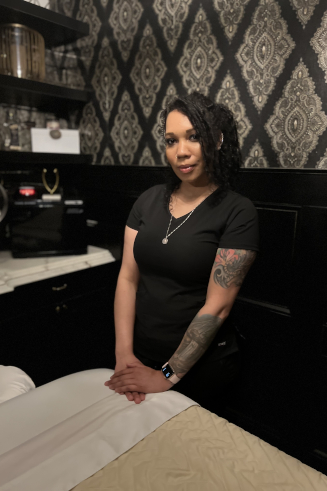 Kayla L
Massage Therapist – Olentangy Location
Kayla moved from Des Moines, Iowa to Columbus to pursue her passion in massage therapy. As a graduate of Columbus School Of Medical Massage she continues to show dedication to her passion through the healing power of touch. She specializes in Swedish, trigger point, and deep tissue massage. Having experience with and the knowledge of all body types she's able to assess the perfect amount of pressure and the proper technique to ensure relaxation and stress relief! She looks forward to becoming your new Massage Therapist. She enjoys roller-skating, visiting local attractions, working out, traveling with family and friends, and trying new foods!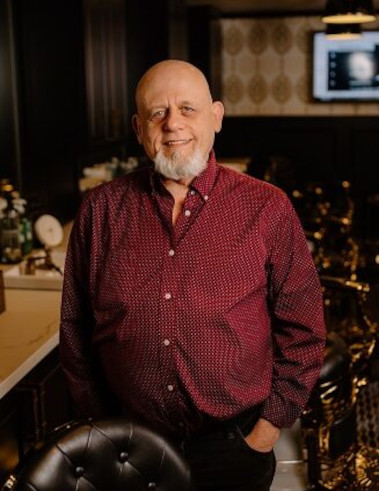 John
Barber – Olentangy Location
John is an Ohio State Barber College graduate of 1983.  He is a highly skilled and professional barber of over 30 years!  For 20 years, John owned and operated his own shop, John's Barber Shop.  He specializes in authentic straight razor shaves and also in razor cutting.  Outside of the Barber Shop, John enjoys working on outdoor model trains, hiking and traveling!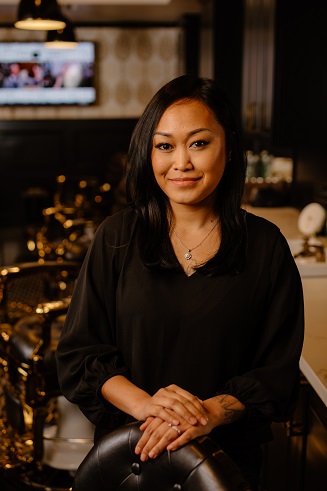 Julia
Men's Grooming Specialist – Bridge Park Location
Coming all the way from Texas we are excited to welcome Julia from the ITS Academy. With a big move like that under her belt it is clear that Juliana loves transition, and she loves to see it in the confidence level of her clients as she completes her transformations. Her goal is to make sure you are relaxed and pampered and eager to come back. Julia is a woman of many hobbies, including cooking, staying fit, and gardening. A collector of plants she finds comfort in making her house feel like a home for her husband and two fur babies, Maya and Mr. Ollie. If you need any tips on a great IPA to try, ask Julia while you are getting your cut!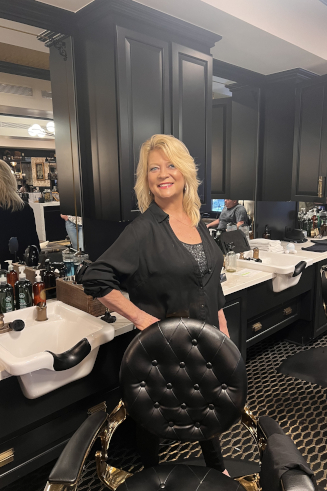 Tiffany
Men's Grooming Specialist – Dublin Location
Originally from Huntington , WV Where WE ARE MARSHALL!
20 years experience behind the chair.  Last ten years specializing in Men's Grooming.
She Prides herself in exceptional customer service and perfection throughout the service.
Outside of work she loves spending time with her two children.
Tiffany also has a love for animals, gardening and plants.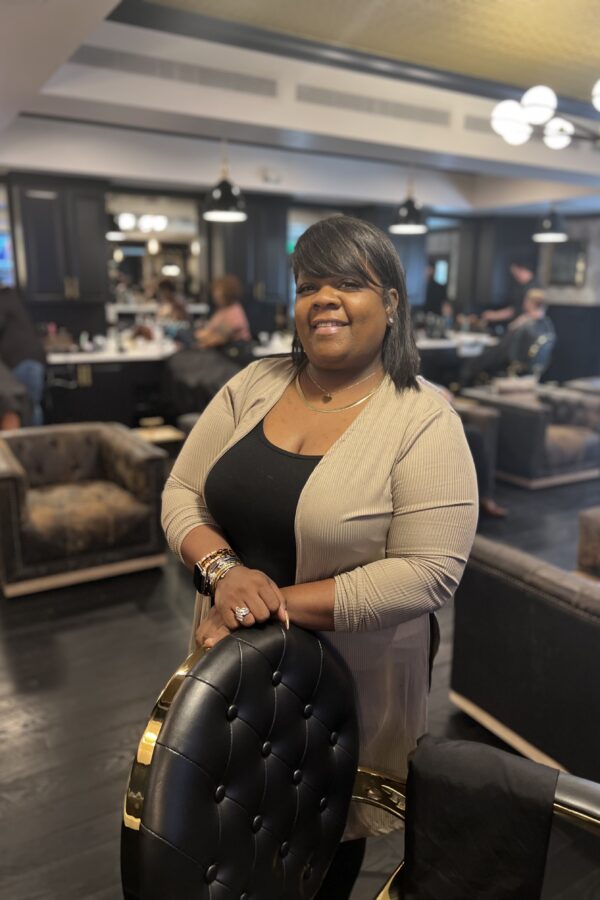 Latasha
Men's Grooming Specialist – Olentangy and Bridge Park
Latasha was born in raised in Columbus, Ohio and became a licensed cosmetologist in 2006.  She may have graduated from Ohio State School of Cosmetology over 15 years ago but she began to  fall in love with cutting men's hair in 2012. Since learning more and more about men's styling she began to look at as a passion.  Latasha is someone that truly makes the customer happy if she can make your day with a great cut it makes her happy! She is also lover of fashion and everything vintage so if you share her interests be sure to engage and Latasha will be eager to discuss! When not at the Barber Shop, Latasha is the mother to three beautiful teenage girls. She is excited to meet you and become your new favorite stylist.