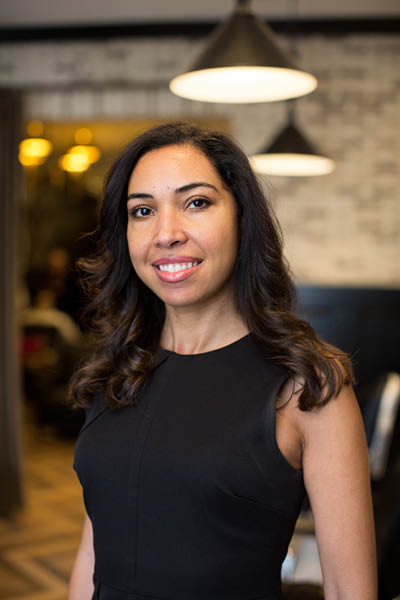 Valencia
Men's Grooming Specialist
Valencia hails from the Midwest, and has spent the last decade as a national educator and platform artist for John Paul Mitchell Systems. She became a cosmetologist early in her career, but found her true calling when she discovered the art of barbering.
Offering every aspect of men's grooming, Valencia is excited to share her craft with the Bates & Brown clientele.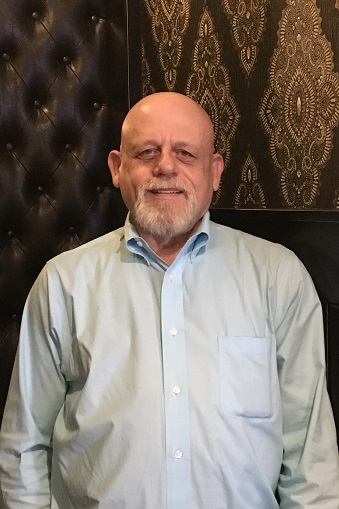 John
John is an Ohio State Barber College graduate of 1983.  He is a highly skilled and professional barber of over 30 years!  For 20 years, John owned and operated his own shop, John's Barber Shop.  He specializes in authentic straight razor shaves and also in razor cutting.  Outside of the Barber Shop, John enjoys working on outdoor model trains, hiking and traveling!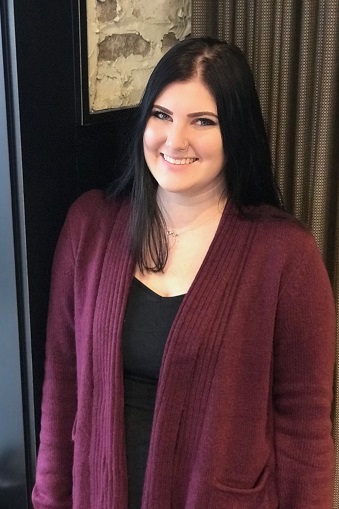 Sidney
Men's Grooming Specialist
Sidney has been doing hair for the last 4 years and has always enjoyed doing men's hair. She graduated from the Ohio State School of Cosmetology in 2014 and has been perfecting her craft ever since. In her spare time she loves to hike outdoors. She is a great addition to our B&B family.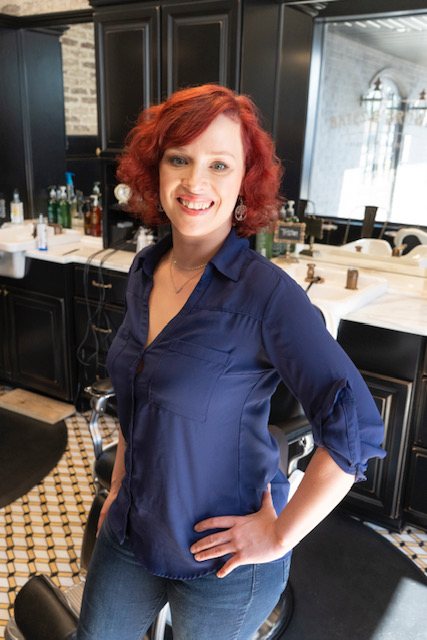 Liz
Liz is a skilled cosmetologist and has been perfecting her skill over the last 15 years. She graduated from Warren County Career Center in 2006, a technical school while also completing high school. She's a big music fan overall but The Beatles hold a special place in her heart, and you can always catch her watching abstract movies, and TV shows. She also really enjoys moving her body any way possible and exercising. She puts her all in her work and with her clients, and also is just an all-around people person. Stop in and get to know Liz!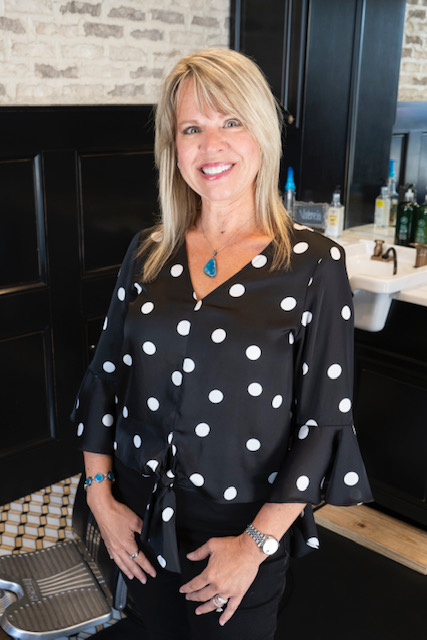 Brenda
Brenda brings over 15 years of industry experience. As a District leader, she has received multiple awards for outstanding customer service and continued development of her team.  Brenda has a fun personality and loves to motivate.  In her free time she enjoys being active with her family.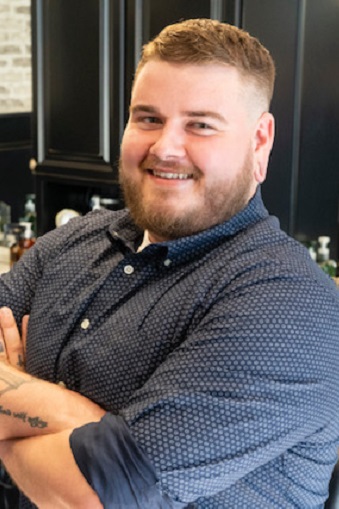 Tristan
Men's Grooming Specialist
When visiting Tristan you're sure to leave with precise lines, tapered edges and a style to keep you fresh until your return. He loves the outdoors, supporting local business and treating guests with attention and accuracy. With five years of experience Tristan is ready to make you look and feel fantastic!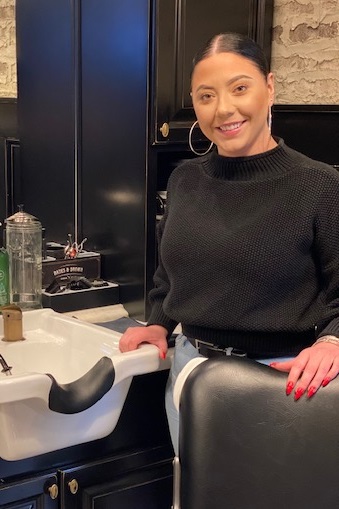 Victoria
Men's Grooming Specialist
Victoria knew she was destined to do hair at an early age. She loved cutting her barbies hair and watching her father shave his face growing up. Her goal as your Barber is to leave you with a great haircut that grows out effortlessly. Victoria enjoys the arts, music and loves everything within the Old Hollywood era. She hopes to give you the best experience with her bubbly personality and her passion to make sure your satisfied with your hair cut!
Stacie
Men's Grooming Specialist
Graduating from Nationwide Beauty Academy in 1999, Stacie has lots of experience , twenty years to be exact, but loves to keep the looks of her clients updated and fresh. She cheerfully stated that her goal is to, "make you look and feel great! It isn't just the way the cut looks but how the cut and style makes the client feel." Stacie is a people person so when she is not perfecting her craft at work she is visiting with her friends or family. She also thoroughly enjoys watching her son tap into his competitive side while playing sports.
Stacie knows a good look when she sees it, which is probably why she has taken up photography as a hobby. Come on in and let Stacie see you through her lens of experience to give you the cut of your dreams!